The Best Photography Awards offers a unique opportunity for photographers – a professional portfolio review. After passing the portfolio review, you will receive an online personalized certificate.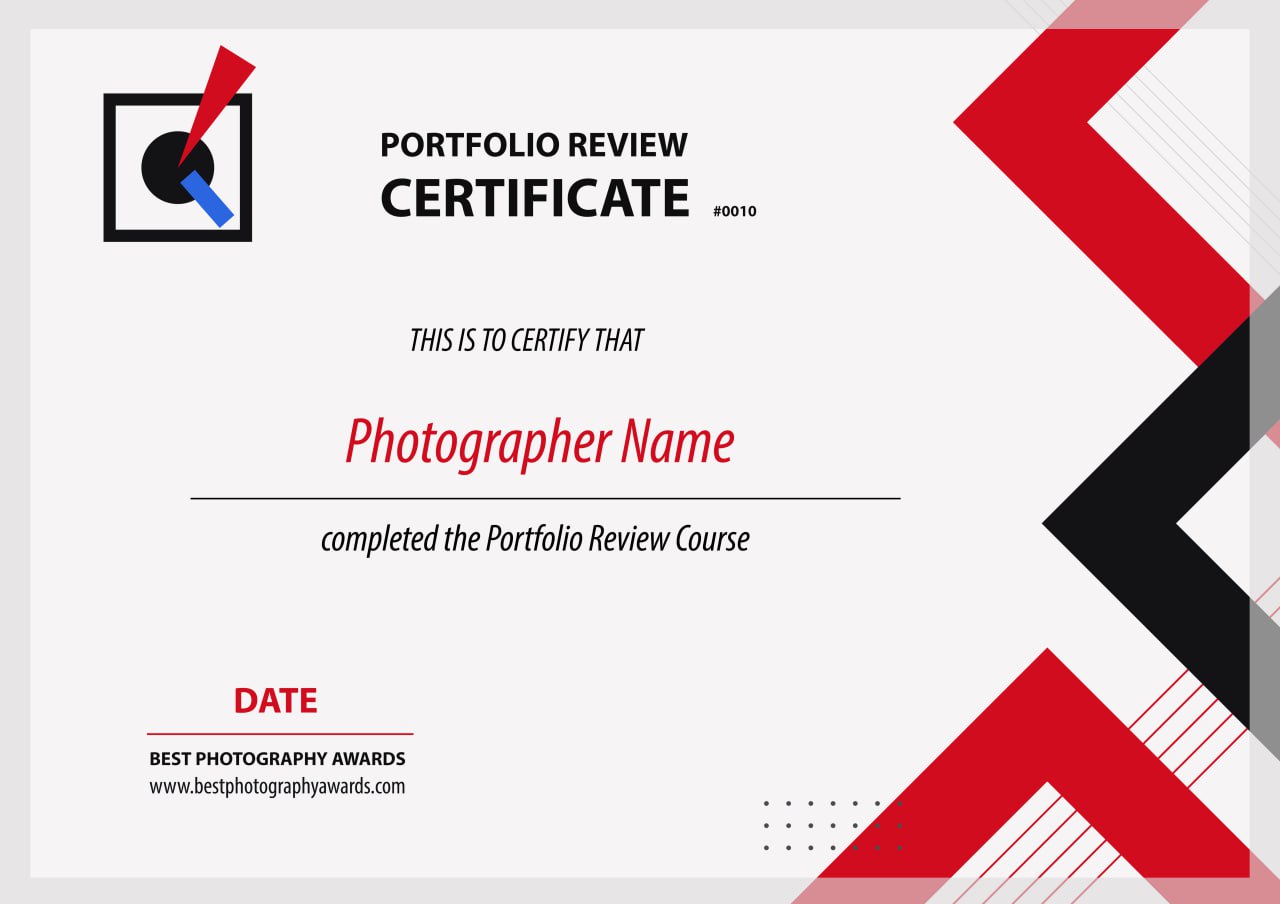 A portfolio review is a detailed discussion of photographic work. This is a great opportunity to get expert advice from a professional. Portfolio reviews have been practiced for over 40 years and are an effective method of transferring experience. After all, almost every photographer has a situation where he is not sure what he is doing. There are a lot of different opinions around, you don't know what to listen to. And here there is an opportunity to receive professional criticism, to adopt valuable advice and tips.
We offer a written portfolio review (In English) and evaluate your work on the following points:
Analysis of various aspects of the technicality of shots.
Photo retouching
The artistic component of photographs (Ideas and their implementation, own style)
Analysis of the presentation of your photos (Official site, social networks)
During the study of your application, experts will identify the strengths and weaknesses in your photographic work. They will indicate frequently repeated mistakes that you should pay special attention to, as well as note positive moments and details that highlight your individual creative style.

Portfolio Review Application Form
Portfolio review is considered within 10 days. As soon as it is ready, you will receive a text file in English with your portfolio review, as well as a personalized certificate, by e-mail indicated by you.