Share with us how was your start as a photographer?

I was a student in the art and photography field at Tehran's Azad University in 1997 when a photographer asked me, "Do you want to work with a newspaper?" At that time, I didn't have any idea about photojournalism. Later, I went to the office of a media center called The House of Young Journalists. The photographer gave me a film and asked me to take some photographs of youths. I took the pictures, and he liked them. This was the first step and the beginning of my career.
What is the hardest part of documentary photography in your opinion?
I believe that the hardest part of documentary photography is managing your emotions while continuing your job. You must also have the ability to understand photographic aesthetics, even when shooting difficult subjects or in the worst conditions. Essentially, you are standing in the middle of a paradox between ugliness and beauty. Another challenging aspect of documentary photography is communicating with your subject, especially when they have been harmed by the society around them, of which you are also a part.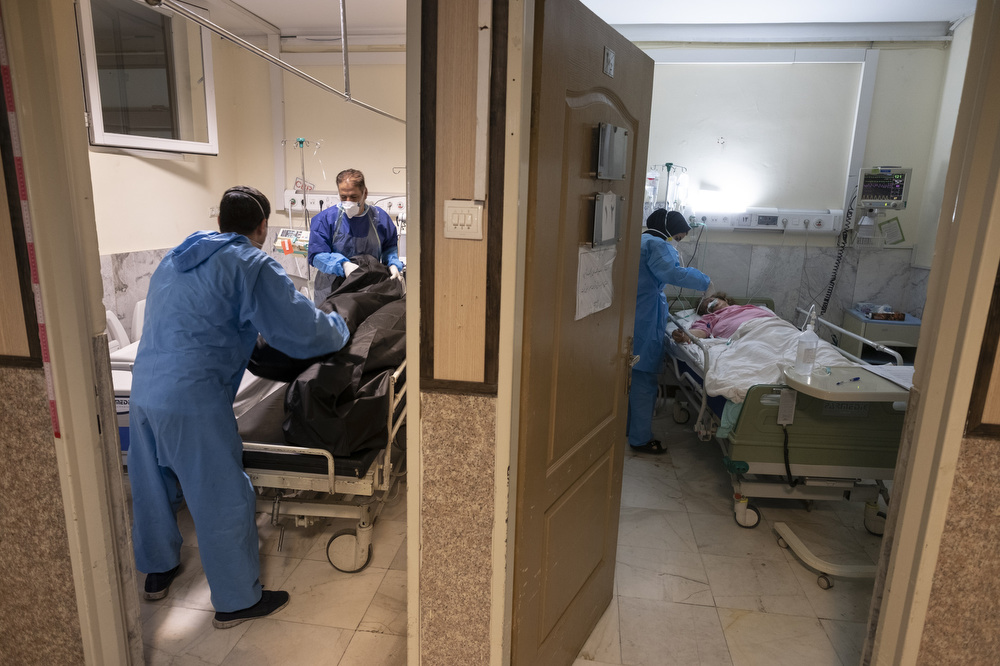 How did you find out about the life story of Masoumeh Ataiee? Tell us a little more about your winning photography series "Masoumeh, sitting on the wings of hope".
The image of cruelty and disaster committed by humans against their fellow beings is like a slap on the viewer's face, reminding them that they could be in the subject's place. Therefore, if you are going through a dark phase in your life, seek help from others to find peace instead of dragging someone who doesn't deserve to be in the darkness with you. Masoumeh's life story was an inspiration to me because, despite being hurt by a fellow human being, she has never given up. She sees the darkness she is in as a place to pass through, not in the sense of forgiving the man who took the light of life from her, but in the true meaning of moving forward towards a more hopeful future. I found Masoumeh online and through her Instagram account, and I was lucky enough to earn her trust and be allowed into her private life. I tried to present an image of Masoumeh to the world that is not idealized or pitied, but rather as a woman searching for hands to pull her towards the bright side of life. She wants help, but she doesn't beg. Despite being broken from the inside, she remains hopeful and resilient, never collapsing.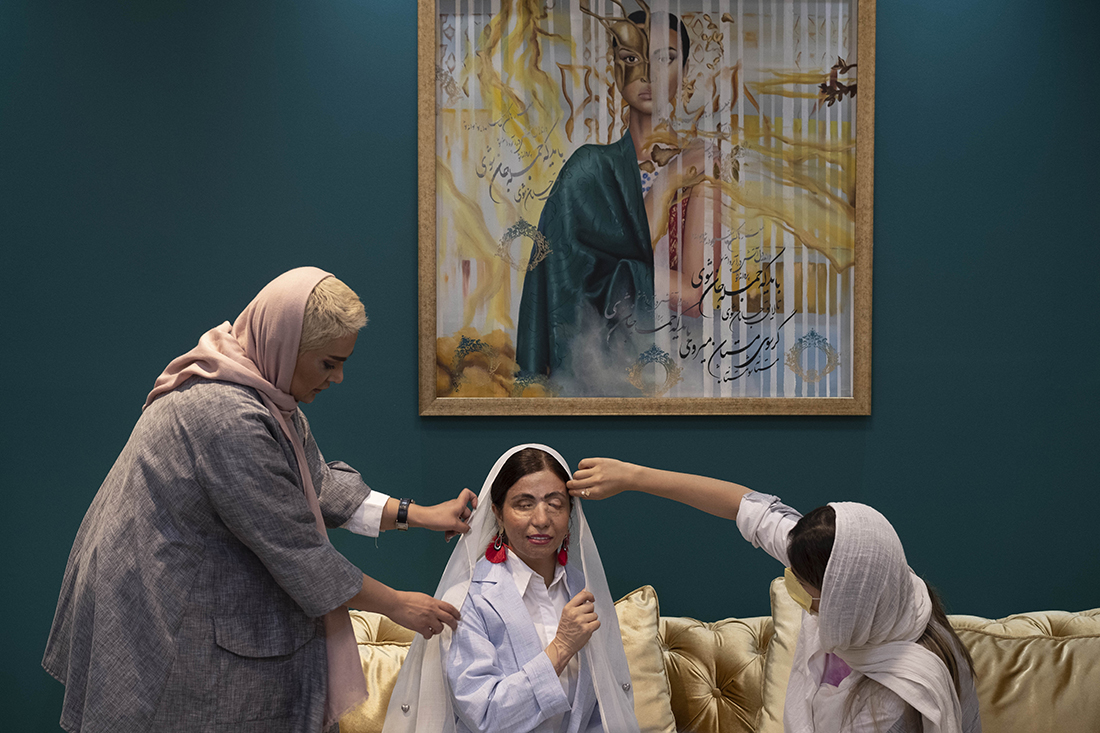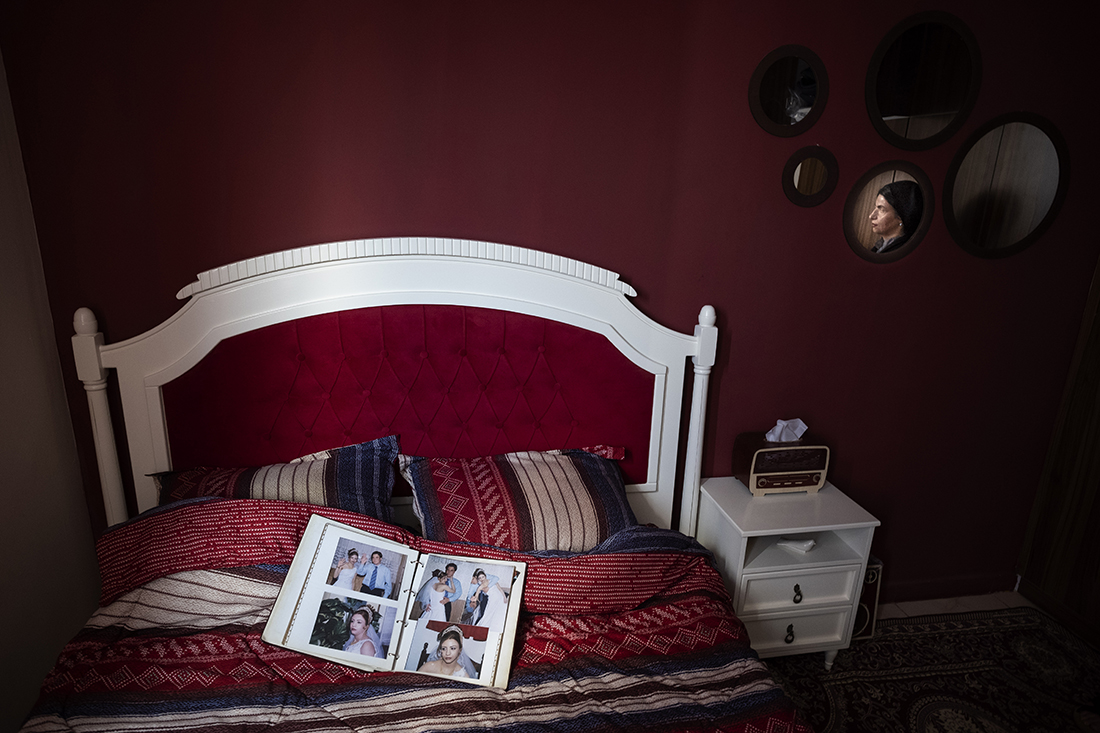 What ideas and topics are you most interested in working with? what inspires you as a photographer?
I am a photographer, not in the sense of someone who wants to be seen through photography, but as someone who wants to show. It is this desire that gives meaning to my life, the meaning that I want to portray. I believe that, sooner than we think, planet Earth will host another civilization, just as our ancestors died so that modern humans could start their lives on this blue planet. Therefore, I don't have much time to visualize what is happening around me. What is important to me is to find the process of life. In this movement, people everywhere in the world are like a single chain that affects their lives and others. So, everything that happens around me is my subject. Unfortunately, the destruction of humanity and the planet we live on is more important to me than any other topic. You may see beauty in my photos, but this beauty leads the viewer to the other side of the story, which is ugliness caused by the wrong actions of others. Ultimately, what inspires me is the ability to capture the blue planet and its inhabitants as posterity needs to see them, not as they like to believe.
What equipment do you use?
Since about ten years ago, I have two bodies of Fujifilm camera, X-T2, and, X-H1, and Fujinon lenses. Also I have two canon FD mount vintage lenses.
What advice would you give someone who would like to become a photographer like you today?
The best and always recommended way to improve your photography skills is to watch great movies, visit museums, look at paintings, and listen to good music. It's essential to remember that creating an image is not just about the subject in front of the camera. The final image must be first visualized in your creative mind, and then picture with your camera.

What advice would you give to aspiring photojournalists and documentary photographers?
My advice is to show the real world, not the world you wish it to be.

How do you see your future? What will you be doing in 10-20 years from now?
I will continue photographing, as I believe photography is the job I was born to do, and Teaching and sharing my experiences of photography with the others. Also publishing photography books of my projects for the future.