Share with us how was your start as a photographer?

I started photographing in 2010 after a trip to Cuba. First with a simple digital camera, and
then with analog cameras. Between 2010 and 2015, I mainly photographed with analogue
equipment.
Something I loved in the beginning was Lomography, having created a small collection of
old machines. I have a huge fascination with the analogue.
Since 2015, I've been photographing with digital equipment in different styles and
techniques.
How do you find your inspiration? Do other photographers inspire you?

As I practice different types of photography, I was inspired by different authors and different
photography websites. However, one of the areas that I am very interested in is conceptual
photography. Inspiration comes from the perspective I have to criticize certain problems I
observe in society. Ideas emerge as criticism or satire.
Photography allows, in a fun way, to present ideas but also to put in perspective what we
see in a different way. It's also something I like to do.
I have some photographers that I realy like they work, like Fabian Oefner, Sir Don Mclean
that I met in Sharjah in 2017 at the Xposure festival, and DIDIART team.

Tell us how you came up with your project "Cities, one vision" . What is the main
idea of this project?

I have a great fascination for cities, although I live in the calm of a small village in the north
of Portugal.
Cities are getting bigger, more populous, more polluting and more consumerist.
Each city has its particularity. This set of images points to just that. Since the massive use
of iron and other metals, cities have grown, luminous and colorful, in height and in
magnificent places that defy nature. Of course, for all this there was the hand of architects,
engineers and builders. This series of images below features it all, including a tribute to the
twin towers.
The connection to capitalism and the importance that each city has for the economy was
also addressed in one of the images I presented. The complete series has more images.
The series uses simple elements like screws, electronic elements, notes from my collection,
pastel pencils that I use in painting, arranged in a way to give the idea of ​​skylines of big
cities. I usually lay everything out on a glass platform and dark cardboard backgrounds.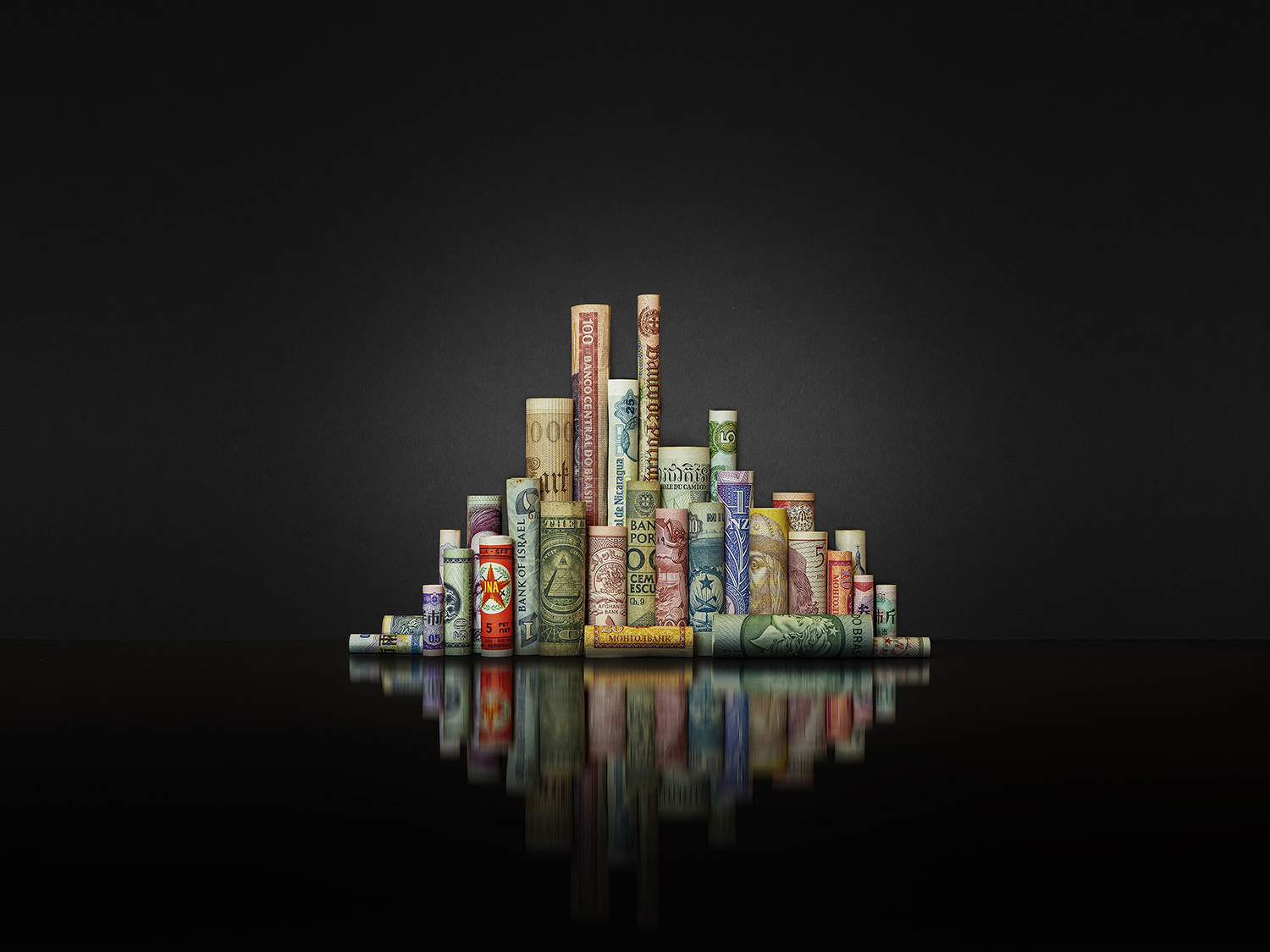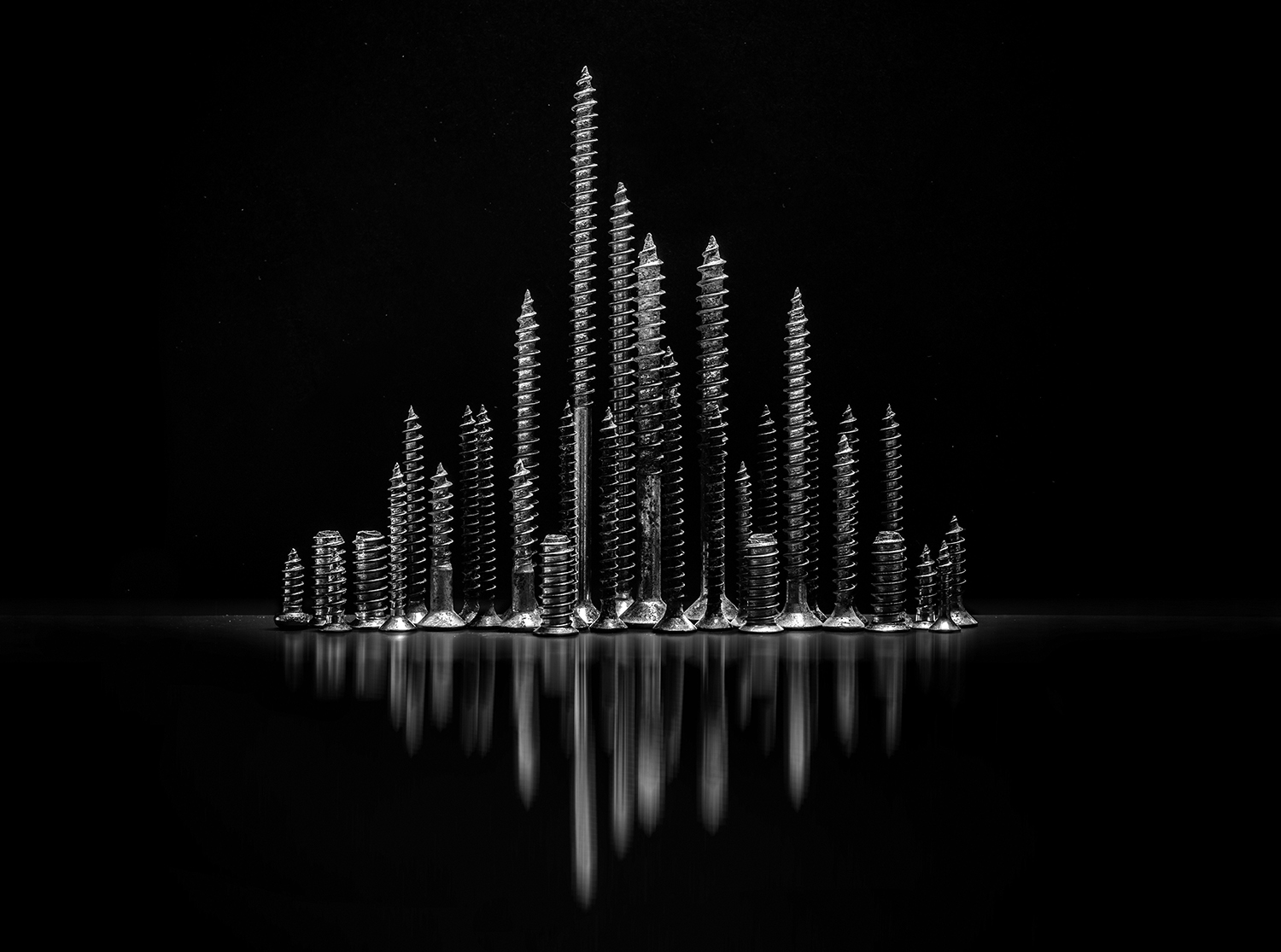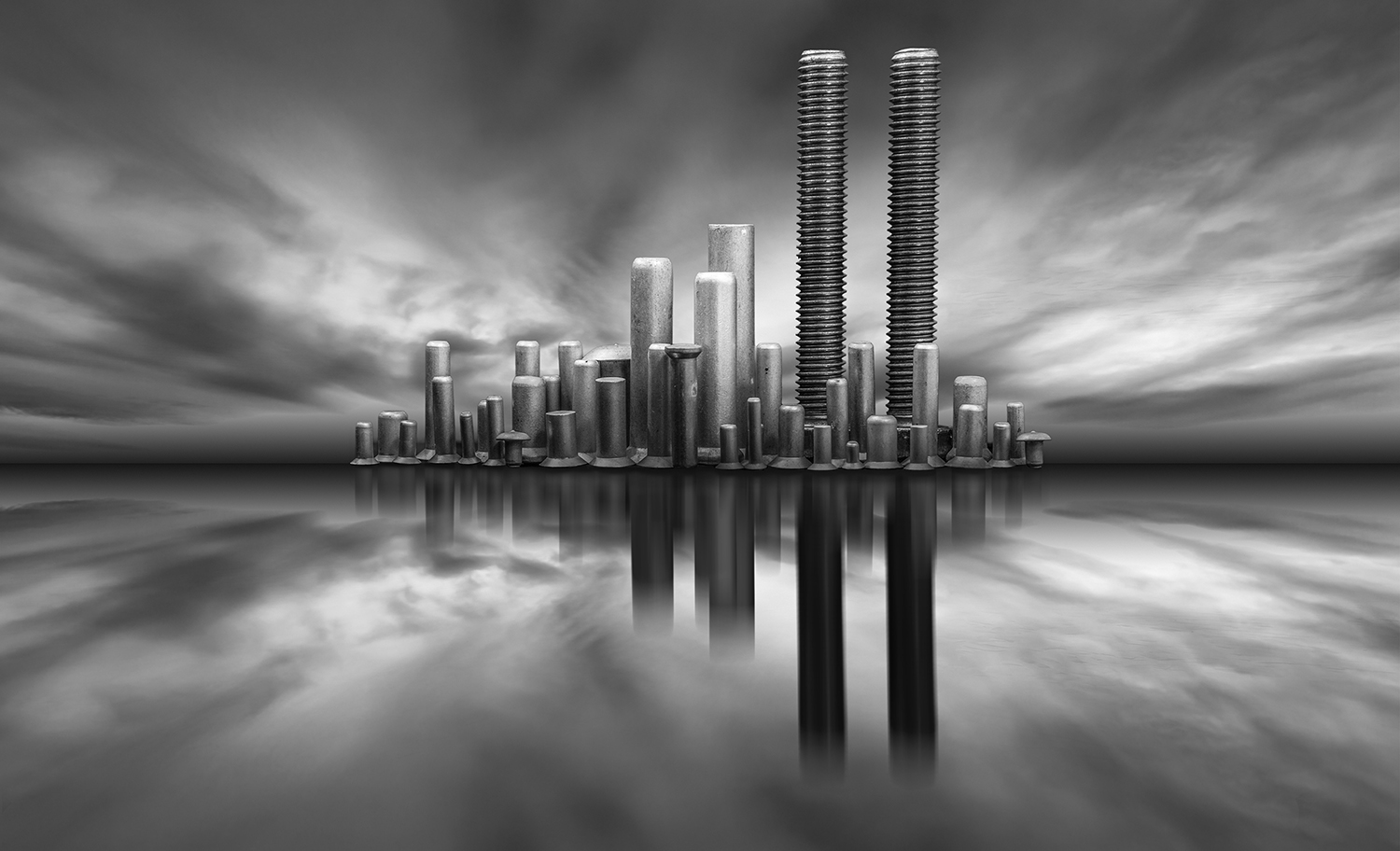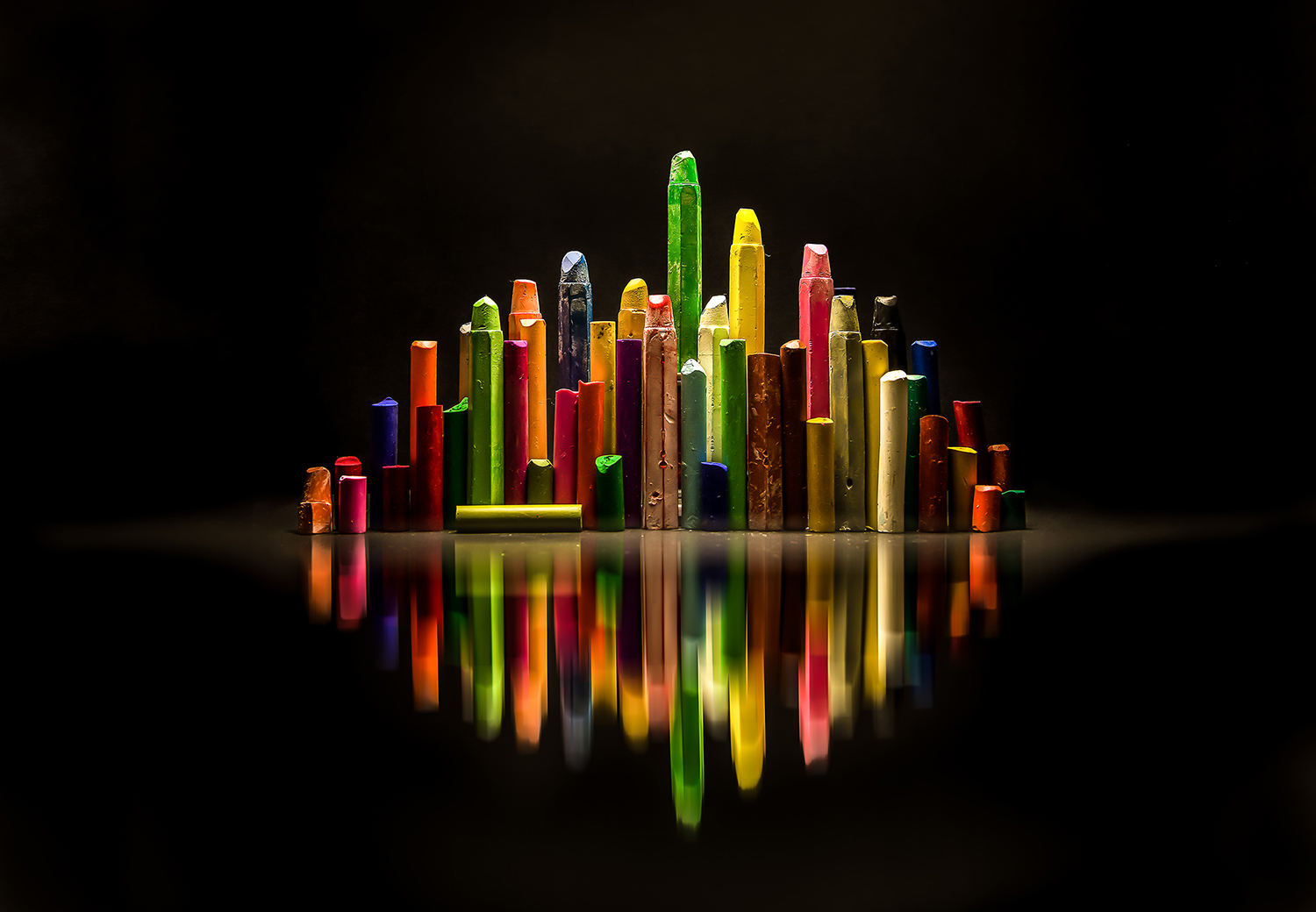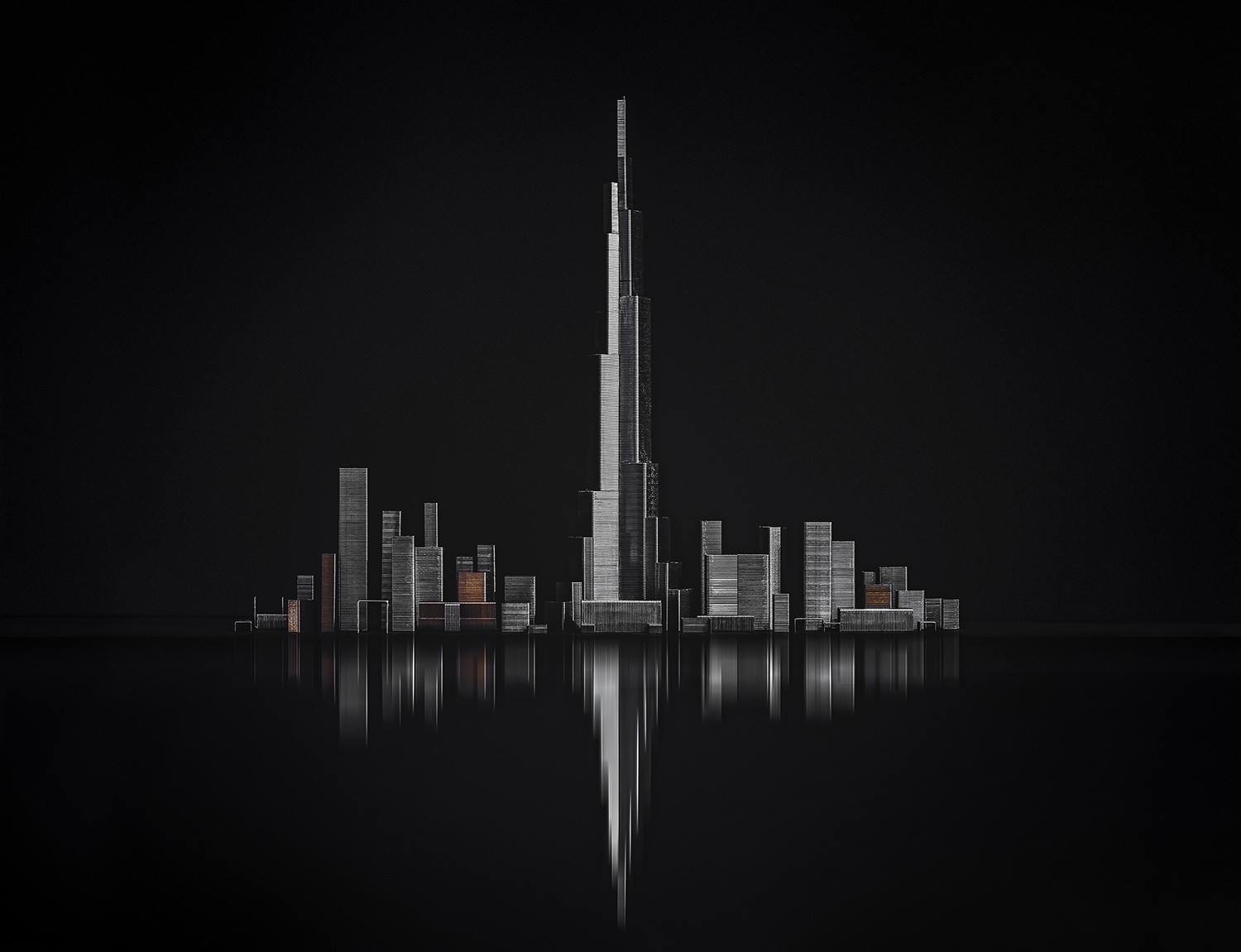 Do you spend a lot of time editing your work?
That depends on what I'm photographing, if it's nature, I try to keep what I captured as
original as possible. If it's architecture, I like to work the image as if it were an architecture
model. In conceptual photography, I use in the preparation of images technical lighting and
arrangement of elements in such a way that there is as little work as possible in post-
processing, in which I try to maintain and present a clean image.
What equipment do you use?

Sony A7II, Sony A7 II, Sigma 24-70 2.8, Samyang 14 2.8, Sony 50 1.8 and old manual lens
that I use for nature photography.
Also, tripod, ND filters, and polarizers from MARUMI.
What advice would you give someone who would like to become a photographer
like you today?

The process will always be one of learning. In my case, I learned photography self-taught, I started with analogue photography and then digital, I tried different techniques. So, I think the important is create different photographs and participate in photography competitions.
How do you see your future? What will you be doing in 10-20 years from now?

I develop my activity as an electrical engineer and in parallel with photography. I hope to
continue to maintain these functions.
But very importantly, I hope to continue to develop my taste and practice in photography.
The last part of this question is complex, in 20 years I hope to be retired and if possible to
do something very different in photography, around the world, traveling.